28CC Hull #1
OUT OF THE MOLD
They don't get any newer than this. Freshly popped out of the mold and looking like it ready to meet the water already.
28XC Design Update
THE FIRST LOOK
These are the newest and just about the final drawings. Next step is to approve the tooling to start.
39CC Hull #2
NEW LOOK FOR THE COCKPIT
Hull #1 for the 39 had upgraded (2x 60) live wells, here a chance to see how the 39 cockpit looks with a folding seat in front of the two 40-gallon wells instead.
Bonus, watch hull #1 in action during our latest sea trail off Palm Beach.
Reminder… it's a 360 video, so you can scroll around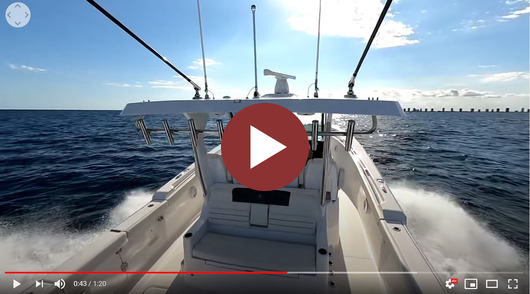 35 Flybridge Hull #__
Coming Spring 2021
Bertram's latest addition to the 35, this beauty will be delivered this spring with a fresh new color scheme that matches the season and is sure to turn some heads.
50 Express Hull #2
Tower
Sure, she hasnt had her hair done yet and isnt quite ready for a photo shoot, but you can finally have a look at a 50 with a tower. Now that just plain cool.
61 Convertible Hull #??
Spiral Stairwell
The Bertram engineers measure, lay it into CAD, mock it up, and then cut. The team is working out the details on the new bridge spiral stairwell to the bridge on the next 61.